Name- Coran Velancie.
Age- Somewhere in his fifth century.
Gender- Male.
Race- Half Vampire. Half Incubus.
Mother- Deceased. Killed by Rucka Velancie.
Father- Rucka Velancie, Missing.
Step Mother- Rashel, Missing.
Brother- Nikalos, Missing.
Statistics.
Being a half breed Coran is a mixture of both his parents. He is not classified as undead like a vampire would be. He had a beating heart and working respiratory system  yet his ageing process became suspended towards his late twenties to early thirties.
He has the physical abilities of a vampire including the negative ones, his dislike of the sun lessening the older he becomes yet never fully erased.
He also has the powers of an incubus allowing him to draw in prey easily by using the born gifts bestowed upon him.
Brief history.
Coran was born and hidden away by a father that feared him being used as a political pawn. His mother killed in cold blood by his father he was raised for the better part of his childhood by members of the vampire army.
The era of the vampire versus the Lycans in full swing, his father Rucka Velancie a leading attack upon the shifters.
Upon becoming a man Coran fell into the ranks of the army to fight beside his father for centuries until the blood ran dry and the war ceased.
A turbulent relationship was the best way to describe Coran and his father's relationship. And eventually Coran turned his back upon his family and went off alone with factions of the army which still fought for the cause that paid the most.
Years went by with nothing until Rashel his step mother sought him out  using news of a half brother to draw him back to the family.
By now Rucka was the head of Saint's city. Coran once again took a stand beside his father for the sake of Nikalos the newest family member.
He and his brother grew a strong bond until the politics which so often endangered him as a child rose again this time in the form of KnOT death a supposed ally of his father.
He was nothing more then an enemy in disguise rooting against his father and eventually leading to his demise.
KnOT was to kill Nikalos and Coran in cold blood over an argument centred around the vampire's fledgling Cassandra.
Cassandra was to return Coran to his body after making a deal with a demon under the name of Mirobella. The deal was she would collect a Cassandra's soul in ten years.
Confused and angry with Cass, Coran fled once able to and was never seen again.
In truth his escape had not lasted long. Mirabella recanting on her deal she was to return Coran once again to the torture that awaited him in the underworld.
His escape came some twenty years later, a rift opened up between worlds, brief and bright and he had taken the opportunity and soon found himself upon familiar yet completely different lands.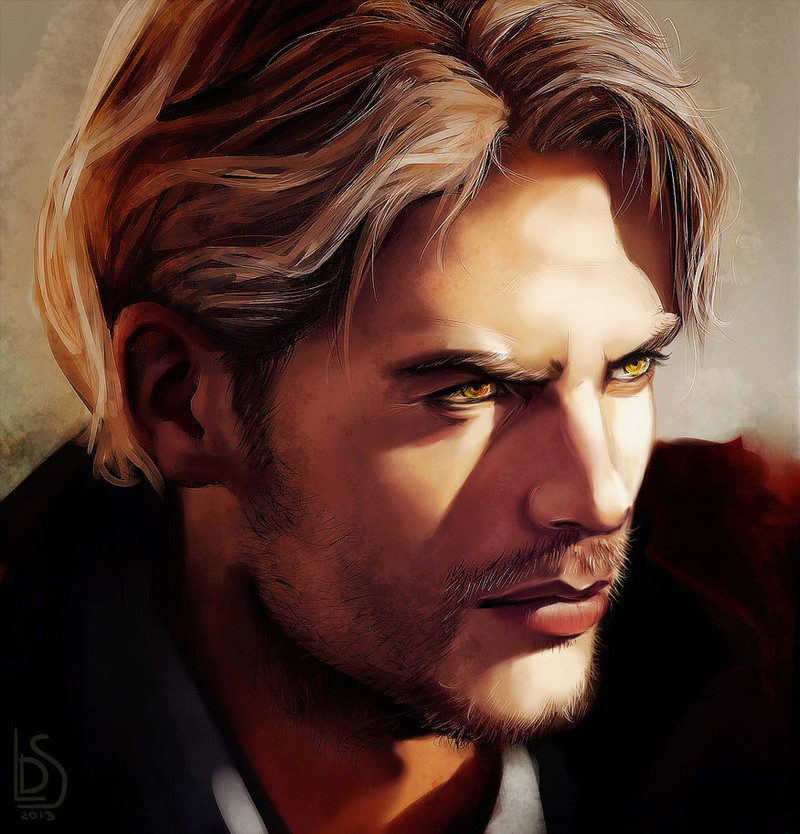 Coran Velancie




Posts

: 27


Points

: 33


Join date

: 2016-09-24



---
Permissions in this forum:
You
cannot
reply to topics in this forum